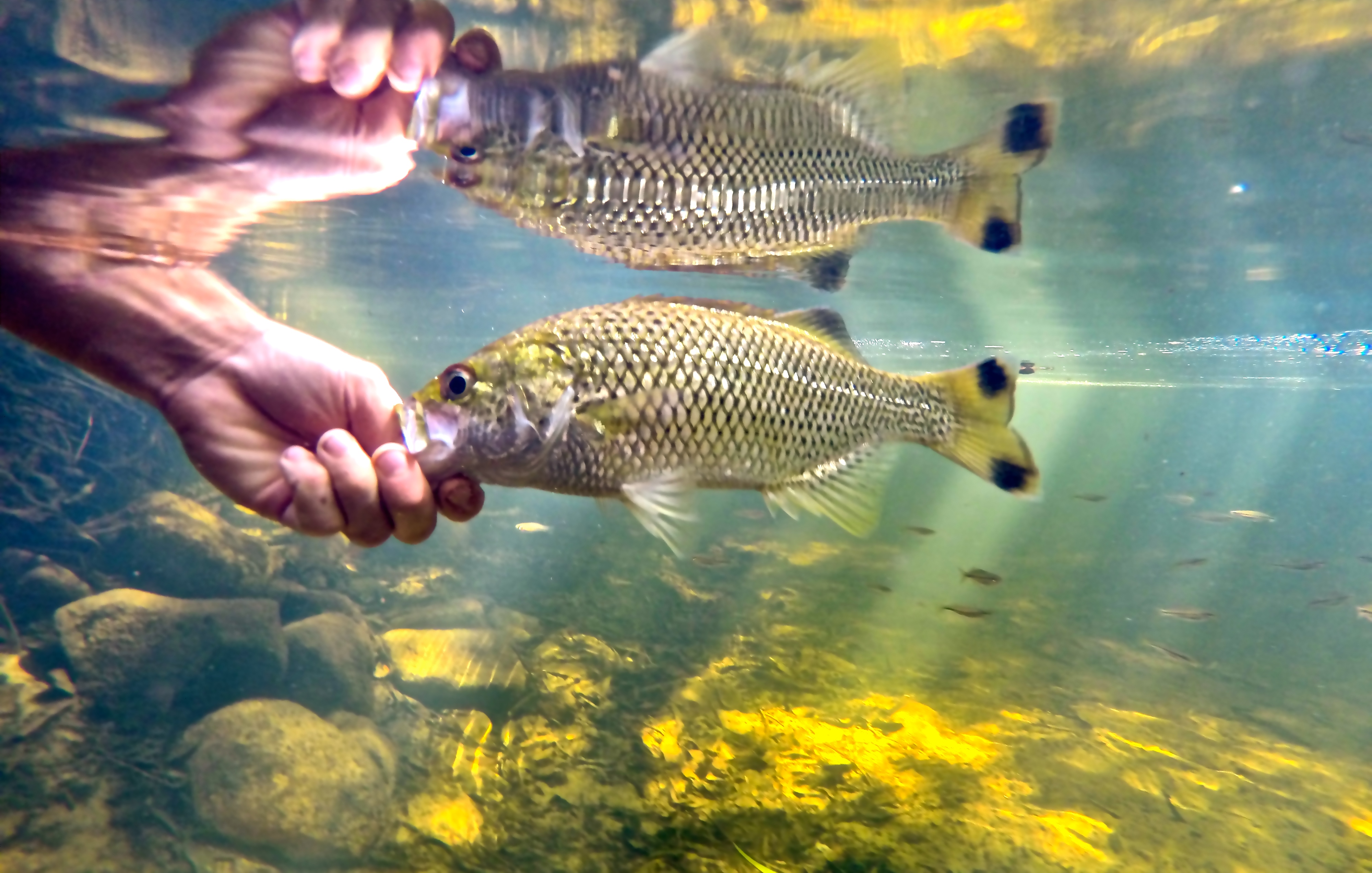 Everyone is life has their own 'passion'. Something that makes them happy, something they can enjoy no matter what the circumstances. Sometimes its all people can think about. For me and a growing number of people its sweet water fishing. Tight, pristine creeks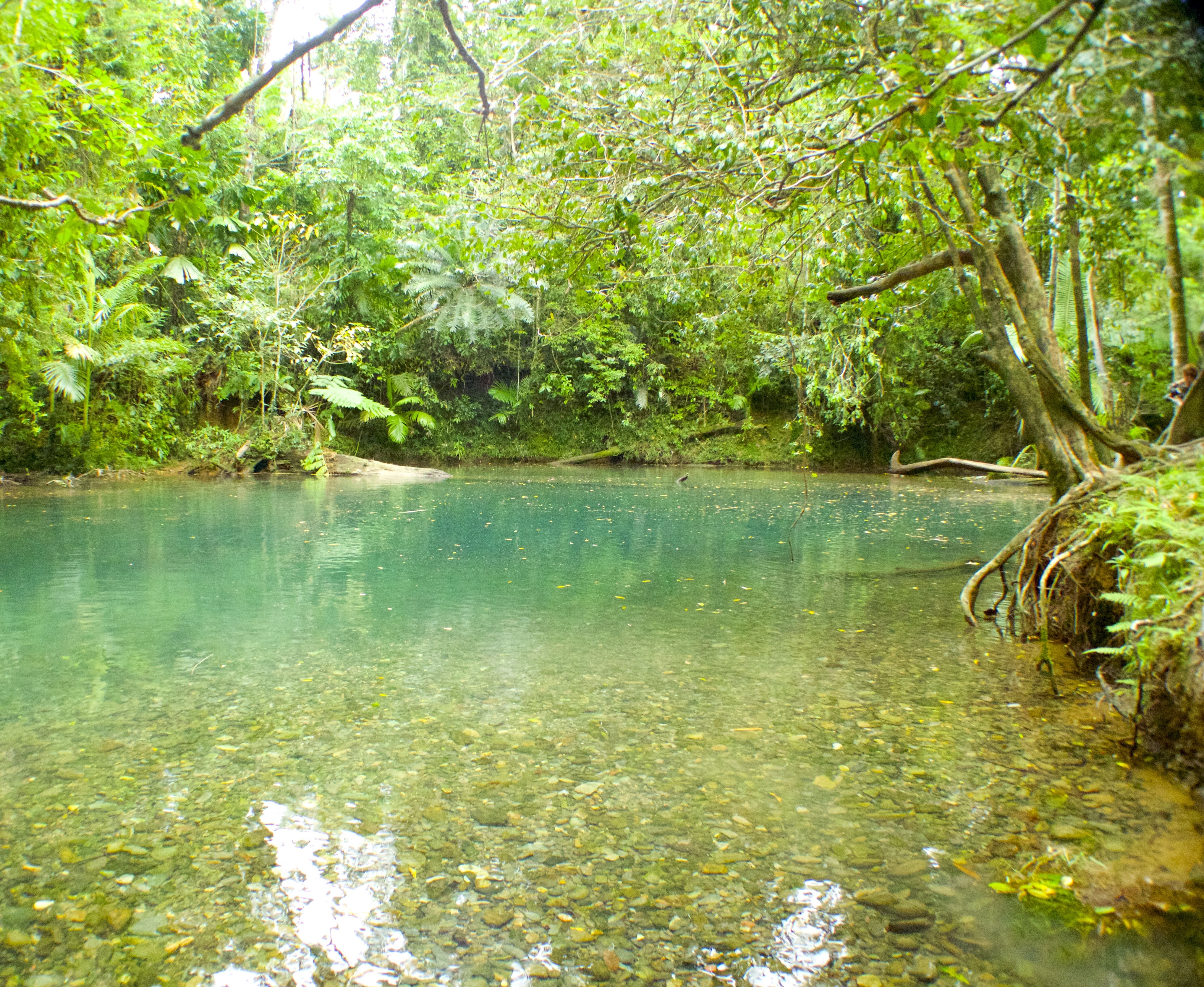 jam packed with beautiful birds, trees crystal clear water and some of the best sports fish in the world.
Whether its Jungle Perch fishing in the north, Australian Bass in SEQ and NSW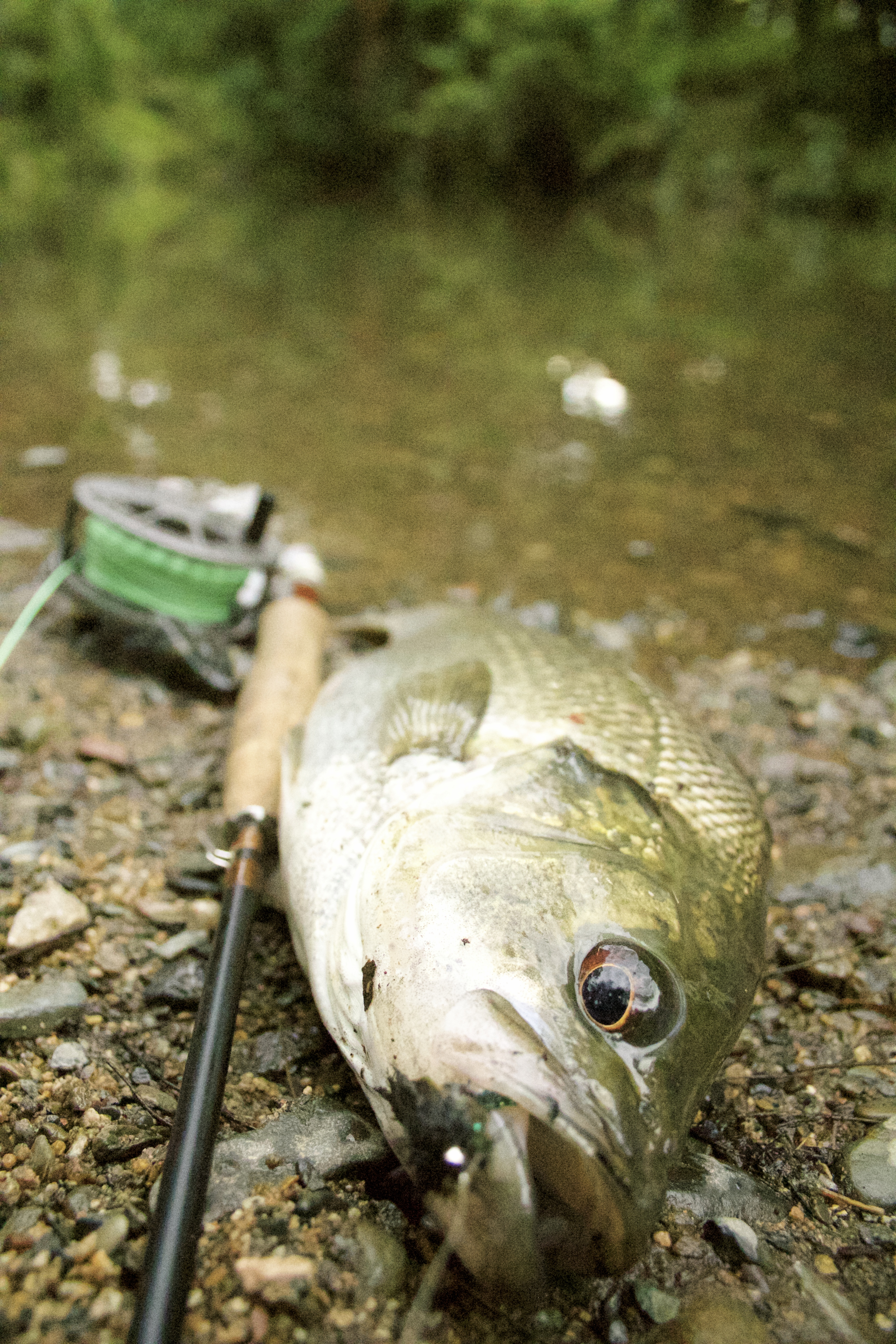 or Trout down as far as Vandemonsland, skinny water fishing is definitely a favourite for sports fisherman.
About 18 months ago I took up fly fishing which has taken Sweet Water fishing to a whole new level for me. Making the perfect cast with the right fly is a rush in itself. Knowing that any second the water right in front of you could erupt and your fly get engulfed by a hungry fish is exhilarating!
Recently along our trip we made a stop into a freshwater creek along the Peninsular Development Road (PDR). The creek was absolutely stunning. Waist deep crystal clear water and loaded with all manner of fish life, Yellow-billed Kingfishers singing away and the sun pouring through the canopy of a virtually untouched creek.
I couldn't help myself. Before we set up camp I just had to get a lure into the water. For a long time I've wanted to catch a JP on fly but the stars just haven't aligned as yet. Though, i persisted and unfortunately the Jp's I was casting to had little interest.
A re-think took place whilst setting up camp. I got out a lighter rod and delved into a crate full of unorganised fishing equipment in search of a small cup faced popper.
I stalked my way along the bank, peering through the grass at a likely spot to make my first cast. Then I saw a big deep undercut bank on the other side of the creek. I peeled back the long grass and carefully edged my way to the bank. I made a cast at the shadows and in no time the lure was in the mouth of my personal best Jungle Perch.
A quick run through some snags and then the fish gently drifted through the sunshine lit gin clear water and into my hands.
A stunningly beautiful fish with an appetite and fight to match.
Rounded off with a cold beer and a campfire-this is living.